Skilled San Diego Attorneys Help Businesses Navigate Disputes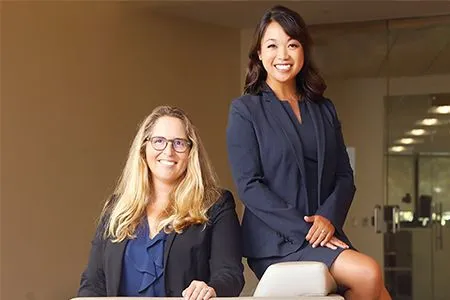 Our award-winning and peer-reviewed attorneys have over 50 years of combined legal experience helping companies of all sizes—from Fortune 500 organizations to small startups. Based on our unique perspective, we specialize in helping minority-owned and women-owned businesses with their distinct needs and challenges. We have litigated cases involving breach of contract, breach of fiduciary duty, partnership and shareholder disputes, trade secrets, malicious prosecution, and general negligence claims. When the well-being of your business is threatened, we can help you by providing sound and effective legal representation.
WELL-VERSED LAWYERS COUNSEL BUSINESSES IN BREACH OF CONTRACT DISPUTES
A breach of contract is one of the most common disputes businesses face. When these conflicts arise, we help our clients seek remedies that make them whole again while also trying to preserve their business relationships as much as possible. Depending upon the details of your unique case, we will counsel you regarding damage recovery or equitable remedies that include special performance, contract reformation and contract rescission. When you are involved in a complex contract dispute, we will carefully review the involved and help you pursue a claim or defend you if you are on the receiving end of one.
STRATEGIC LITIGATORS WHO HELP RESOLVE PARTNERSHIP AND SHAREHOLDER ISSUES
Disputes between business partners and shareholders can be very damaging to companies. These disputes can affect operations, financial performance, employee morale and more. It is often beneficial to seek assistance through arbitration or mediation when disputes can't be resolved internally. Litigation should be a last resource as going to court can affect working relationships and a company's reputation. We have helped partners, officers, directors, and shareholders navigate breach of fiduciary duty claims, self-dealing and fraud.
Contact our accomplished California business litigation attorneys for help
To schedule a free consultation, call our firm at 858-255-0163 or contact us online.